To create a bulk pricing rule, go to WooCommerce > Settings > Fees and Discounts and click on the 'Dynamic Pricing' submenu.
In 'Offer type' select 'Bulk Pricing'.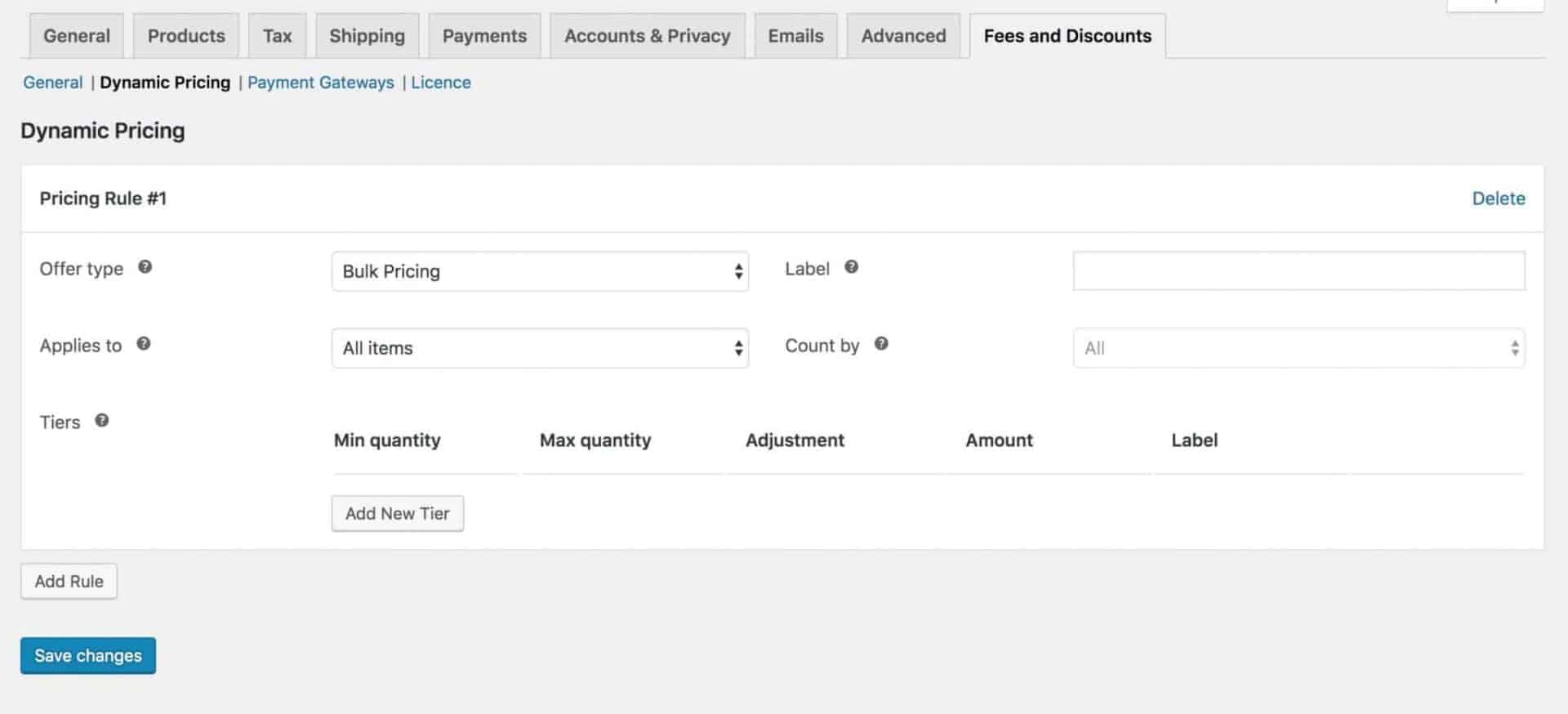 Create discount levels
You can create different levels of discount, e.g.:
Less than 10 items, no discount
10 to 20 items, 10% discount
21 to 30 items, 20% discount
More than 30 items, 30% discount
For each level, you need to create a 'tier'.
Click 'Add New Tier' to create a new tier.
Min quantity
Enter the minimum quantity of product needed to require for this tier. If you leave this blank, then there's no minimum.
Max quantity
Enter the maximum quantity of product that qualifies for this tier. If you leave it blank, then this discount will apply to all quantities above the minimum.
Adjustment
Choose the type of discount. Pick from:
Fixed Discount
Fixed Fee
Percentage Discount
Percentage Fee
Amount
Choose the value of the discount for this tier. Note that this figure is either a fixed value or a percentage of the product price, depending on what you've chosen in the 'Adjustment' field.
Label
You can add an optional label to accompany the discounted total in the cart.

Fixed fees and adjustments per product
If you are using either 'Fixed fee' or 'Fixed discount' then the amount will be adjusted based on the total, not per item.
If you want to apply your fixed adjustment per item, e.g. $1 per item in the cart, choose 'Per product' in the 'Fixed adjustment type' field.