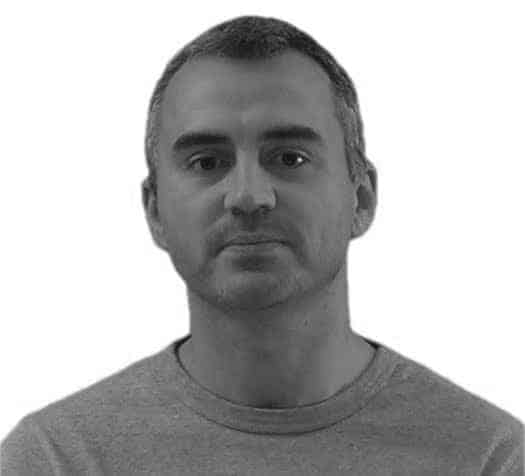 I launched Plugin Republic at the start of 2019. Before then, the site was branded as Catapult Themes, selling WordPress themes and plugins, but I decided to concentrate on plugins and specifically on plugins for WooCommerce.
I have developed all the plugins sold here and, at the moment, I do all the support. So that means that when you request support, it'll be me who answers you. I will try to respond straightaway, time zones permitting, but always within one working day.
There are pros and cons to buying your plugins from a company comprised of just one person but among the pros I'd highlight some key considerations:
This is my business so it's critical to me personally that my customers are happy: if you're not happy, I'm not getting paid
I built the products myself so I know exactly what they can do and what not. If you have a question, you won't need to wait for three days while I escalate the ticket to another team
If you find a bug, I look to issue a fix immediately – I don't have to lodge a request with the development team, because I am the development team
Because I do all the support, it's in my interest to fix all the bugs
All this hopefully makes buying your plugin through Plugin Republic a faster, more reliable and more responsive experience.
I'm based in the UK and I've been building things in WordPress since 2009 – everything from sites for individuals and small businesses through to much larger sites for corporations and charities. Since 2018, I'm also a certified expert on Codeable.
My plugins are actively used on over 250,000 websites worldwide.
If you have any questions or comments, please get in touch.
Gareth Harris
@Plugin_Republic
---
Here's a selection of comments from clients:
It was difficult finding a Woocommerce plugin that had a user-friendly approach to uploading file attachments to an order and that could match the look for my site. When I came across this plugin, I instantly loved the way the upload feature looked visually.
This plugin was totally worth the purchase. I love the depth of features available, as well as the ability to customize little things such as spacing. I also like how it has a feature to display my fields in different styles such as accordian and tab style. But most of all, I love the technical support who gave me speedy responses and helped me to solve all my technical issues. Thanks for developing this plugin. It's just what I was looking for!
We have a customized online shop to sell school supplies for parents with children in one or many school levels. We had a lot of issues trying to fulfill the requirements such as restricting products and categories only to registered users, restricting products categories depending on the school level, and giving parents access only to those products their children need for their current school level.
We are more than satisfied with the WooCommerce Members Only because it not only helped us solving all the issues we were having but also gave us some more functionality, like restricting menu items and widgets, which made our store even more precise to our customer needs. Plus the support is A+: fast and attentive to all our needs.
I have been using WooCommerce Product Add-Ons Ultimate for a jewelry and watches website that offers engraving on some of the products. It then offers different types of engraving, and different pricing depending on different factors.
The plugin deals with all these little conditional situations seamlessly. It was easy to set up and any time I had a query the support was excellent.
My client needed some extra functionality on their WooCommerce site. The plugin from Plugin Republic is robust and easy to use. It works seamlessly and support is quick and effective. I would recommend this plugin to anyone who uses WooCommerce. Excellent value for money.
5/5 stars!!! Really a great plugin and outstanding customer service! Well built and very logical setup. Easy to use for even not so tech-savvy users 🙂
I'm loving using WooCommerce Product Add Ons Ultimate to implement a gift economy store.
I've needed support a couple of times, and Gareth has been fabulous - very quick to respond, and at one stage even logged in to my site and fixed it up for me. Thanks Gareth 🙂
Great plugin but, above all, responsive and quick support! Thank you again for your help and your work! Keep going.
WooCommerce Product Add Ons Ultimate is an awesome plugin! It's easy to use and the support is great. Adding fields to WooCommerce products has never been easier.
Excellent and useful plugins. Technical support is fast, available and decisive even for complex problems. Good job.
The plugin is great. We were able to fulfill all the wishes of our customers. Thanks a lot for this. The support is very helpful and fast.
I'd just like to say thank you for the WooCommerce Product Add Ons Ultimate plugin. It is absolutely brilliant. I disastrously went through several possible plugins prior to finding this plugin, and love that WooCommerce Product Add Ons Ultimate is so simple to operate. I especially appreciate that the thumbnail is there after a client has uploaded a file. That was especially important to me.
I'd also like to thank you for the support you gave me when I was installing this plugin.
Exactly what I needed
This was exactly what I needed, when so many other plugins added unnecessary junk, or had features gated behind premium versions. It creates a simple, responsive masonry gallery and integrates with the native WP interface. No extra post types involves, or superfluous features. Hope you guys keep it going!
Easy to use and great support
Super Hero Slider it's a great plugin if you want a great simple hero slider, that works and top of the top is the support given by the Catapult Themes team.
Thanks a lot guys!
Support above and beyond the call
I had a few issues when installing the plugin but the support from Gareth was first class from the initial reply to my novice first query right through to supplying a custom template to work around a theme problem.
Thanks for all your help.
Easy Setup, Great Support
Installed without any problem. Easy setup. Wanted more features so I upgraded to pro. Had a few questions regarding setup options and the developer quickly replied with solutions. Very pleased and recommend if you are wanting a quick message board for your website.
Excellent Support
Lots of great features and the support was quick and thoughtful. I would certainly recommend this to anyone looking for discussion functionality!
Awesome Plugin and Amazing Support
I have nothing but good things to say! The plugin is well coded, and does everything it should do. It is exactly what we were looking for. Support is freaking amazing. Go for it, you will not be disappointed! I wasn't.
Excellent Plugin and Great Support
The plugin is excellent, feature rich, simple to set up, and intuitive for users. I am even stretching the functionality to turn the boards into a form of private groups, using the permissions associated with my community member/profile system. And, a huge thanks to Gareth at Catapult for the support he has given to resolve a minor theming issue. He has been helpful, patient and gone above and beyond to diagnose and fix the problem.