The ultimate guide to WooCommerce booking plugins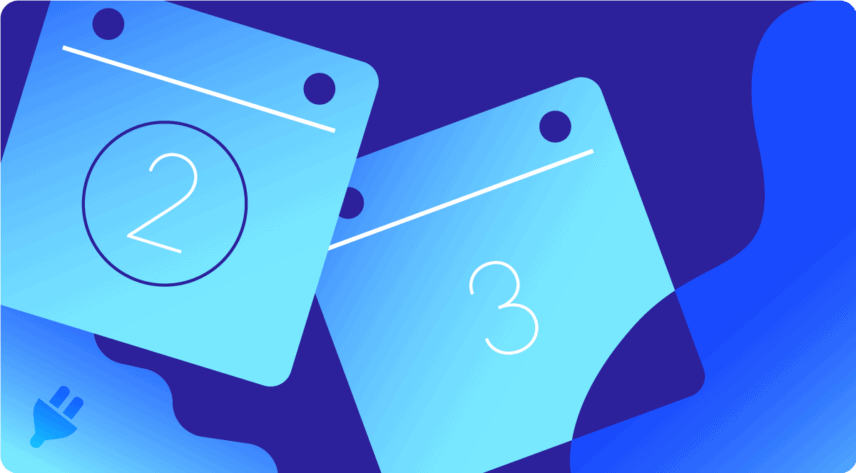 In today's fast-paced era, businesses are constantly seeking innovative ways to meet their customers' needs. Whether you run a boutique hotel, a bustling fitness studio, or a serene spa retreat, the ability to offer seamless booking experiences is a hallmark of exceptional customer service.
This is precisely where the transformative prowess of WooCommerce booking plugins comes into play, revolutionizing ordinary online stores into dynamic hubs of real-time reservations and appointments.
While WooCommerce doesn't come with an in-built booking system, the versatility of the WordPress plugin ecosystem makes up for it. WooCommerce booking plugins are the digital bridge that connects businesses and customers seamlessly. They inject a dose of efficiency into the booking process, putting the power of choice firmly into the hands of customers and revolutionizing the way businesses handle appointments, events, and reservations.
In this comprehensive guide, we'll delve into the essentials of a WooCommerce booking plugin, explore five distinct options, and walk you through the setup of a booking system using our top pick – Bookings for WooCommerce!
Whether you're a tech-savvy entrepreneur or a business owner taking your first digital steps, this article will serve as your compass in navigating the exciting realm of online bookings on WooCommerce.
Introduction to WooCommerce for booking and rental websites
WooCommerce offers a sturdy, powerful, and versatile foundation for businesses of various sizes and niches, especially those looking to set up a booking or WooCommerce rental website.
Leveraging WooCommerce for your booking or rental business will enable you to effortlessly manage reservations for appointments, events, accommodations, and much more. You'll be able to define availability, set pricing structures, and even factor in additional costs or discounts.
For example, if you're running a bicycle rental shop or a photography studio on WooCommerce, you can easily display rental periods, pricing tiers, and availability calendars to your customers. This will result in an intuitive and user-friendly site that simplifies the rental process for both you and your clientele.
Advantages of using a plugin to integrate a booking system on your site
Integrating a booking system on your WooCommerce store can be a game-changer, offering key benefits like:
Efficiency and time-saving potential: Utilizing a dedicated plugin streamlines the process significantly. This translates into quicker implementation, allowing you to focus on refining other aspects of your business.
Better user experience: Seamlessly integrating the booking system into your existing WooCommerce website, ensures a consistent user experience for your customers, as they can book rentals directly from your website without being redirected to a third-party platform.
Plug-and-play simplicity: Integrating booking and rental functionalities becomes as simple as installing a plugin and configuring its settings to match your business model.
Customizability without complexity: From defining booking time slots to setting up pricing structures, you can wield full control without grappling with technical aspects.
Updates: By relying on a plugin, you tap into a cycle of continuous improvement without the headache of implementing these upgrades yourself. The plugin developers handle all the technical enhancements of the plugin. All you have to do is update the plugin when a new release comes out or enable automatic updates.
Support: Most reputable plugins offer customer support, ensuring you have expert assistance whenever you encounter hurdles.
Cost-efficiency: Plugins present a cost-effective solution compared to using a third-party booking service that may charge additional fees or commissions per booking. A monthly or yearly subscription-based plugin may be more affordable in the long run.
Data control: When you rely on third-party booking vendors, you may not have full control over the customer data and booking information. With a plugin on your own website, you retain ownership of the data and can use it to improve your marketing and customer service efforts.
By tapping into the power of pre-built solutions, you can focus on what truly matters – growing your business and delivering exceptional customer experiences.
What to look for in a WooCommerce booking plugin?
Regardless of whether you're running a yoga studio with daily classes, managing a tour company with intricate itineraries, or overseeing a rental service with various items to lease, booking plugins adapt to cater to your unique business requirements.
However, not all plugins are created equal. To ensure you make the right choice, keep the following key aspects in mind:
Availability management
A robust booking plugin should empower you to take control of your booking product's availability effortlessly.
This entails setting precise dates or designated periods when your rentals are open for booking.
Whether you're dealing with vacation homes, equipment rentals, or event spaces, the ability to define availability is vital.
Real-time availability updates
Double bookings can lead to customer frustration and tarnish your reputation. That's why a reliable booking plugin should offer real-time availability updates, ensuring that customers can instantly see the current status of your bookable products, preventing overlaps, and garnering trust and satisfaction.
Flexible booking rules
No two businesses are alike, and your booking system should reflect that. Seek a plugin that offers a range of booking rules and options to tailor the experience to your specific needs.
This encompasses establishing:
Minimum and maximum booking durations.
Lead times for reservations.
Maximum booking capacity.
Flexibility to set custom pricing structures for diverse seasons or particular days.
Customizable booking forms
A good plugin should offer a high level of customization. You should be able to modify the booking form, calendar layout, and email notifications to align with your brand's aesthetic.
Look for a plugin that offers customizable booking forms, allowing you to capture pertinent information from customers during the booking process, like preferences regarding the rental and options for additional services.
Tailoring these forms to suit your business ensures a seamless and personalized experience for your clientele.
Automated confirmations and notifications
Automation is the epitome of time-saving. A top-tier booking plugin should automate the confirmation process, sending out instant confirmation emails to customers once a booking is successfully completed.
Even better, the ability to set up email notifications for both administrators and customers can be fruitful. These notifications can include booking reminders, cancellations, or modifications, keeping all parties informed and engaged.
Booking calendar
Visual aids can significantly simplify complex information. A visual booking calendar is an invaluable tool for customers and administrators alike. It provides a clear overview of rental product availability, making it easier for customers to find suitable booking slots and for administrators to manage their inventory efficiently.
Seasonal pricing and discounts
Flexibility in pricing is essential, especially if your rental rates fluctuate with the changing seasons or specific dates.
A rich booking plugin should accommodate seasonal pricing structures seamlessly and should provide the ability to offer discounts and promotions during specific periods. This can not only attract customers but also incentivize bookings.
Features and functionality
A top-tier booking tool should offer an array of essential functions, including:
Multiple booking types to cater to various rental scenarios.
Automatic reminders to enhance the user experience by sending timely notifications to customers, minimizing no-shows, and providing a seamless booking journey.
Integrated payment gateways to streamline transactions.
Reporting capabilities to gain valuable insights into your business's performance.
Pricing structure
Different plugins may come with diverse pricing models. Discern whether the plugin is offered as a subscription-based service or a freemium model with optional add-ons.
Also, explore any potential hidden costs, such as fees for additional features or customer support. Having a clear understanding of the pricing structure ensures that your chosen plugin aligns with your budget and long-term business goals.
User reviews and ratings
User reviews and ratings provide genuine insights into the plugin's quality, reliability, and overall user satisfaction. Positive reviews highlight the strengths and advantages of the tool, while any concerns raised can offer you a well-rounded perspective on potential limitations or challenges.
Taking the time to explore user feedback can guide you toward a plugin that resonates with your business needs and delivers on its promises.
Investing time in plugin research and considering the above tips now can save you headaches and hassle down the line, guaranteeing that you pick a plugin that suits your business needs the most.
Top 5 WooCommerce booking plugins
Bookings for WooCommerce is your ultimate solution for seamless booking management. This dynamic booking plugin caters to a diverse array of businesses specializing in bookings, rentals, and accommodations.
What sets this plugin apart is its comprehensive suite of features that provides:
Unparalleled flexibility in configuring your booking units, whether it's based on days, nights, or weeks.
The ability to add booking forms to product pages, enabling customers to specify quantities and other booking or rental information.
Complete control to define booking durations according to your business needs by setting minimum and maximum booking lengths effortlessly, ensuring optimal utilization of your resources.
Easy conditional discount setting (e.g., book for a whole week and get a 30% discount).
The option to set buffer time between bookings and even set postponed starts to enable businesses like hotels or apartments to meticulously prepare before guests arrive.
Availability management and automatic calendar updates to prevent duplicate bookings or bookings during blocked-out periods.
Automatic booking confirmation via email.
Seamless integration with third-party services that employ the iCal format, syncing with platforms like Airbnb, Booking.com, or VRBO.
Seamlessly integrated into your online store, Bookings for WooCommerce offers two pricing plans: one for a single site and the other for an unlimited number of sites.
Even better, the 14-day money-back guarantee makes purchasing this tool totally risk-free. This will enable you to assess the plugin within your unique setup, encompassing your specific theme and assortment of plugins so you can confidently confirm that the plugin aligns with your requirements.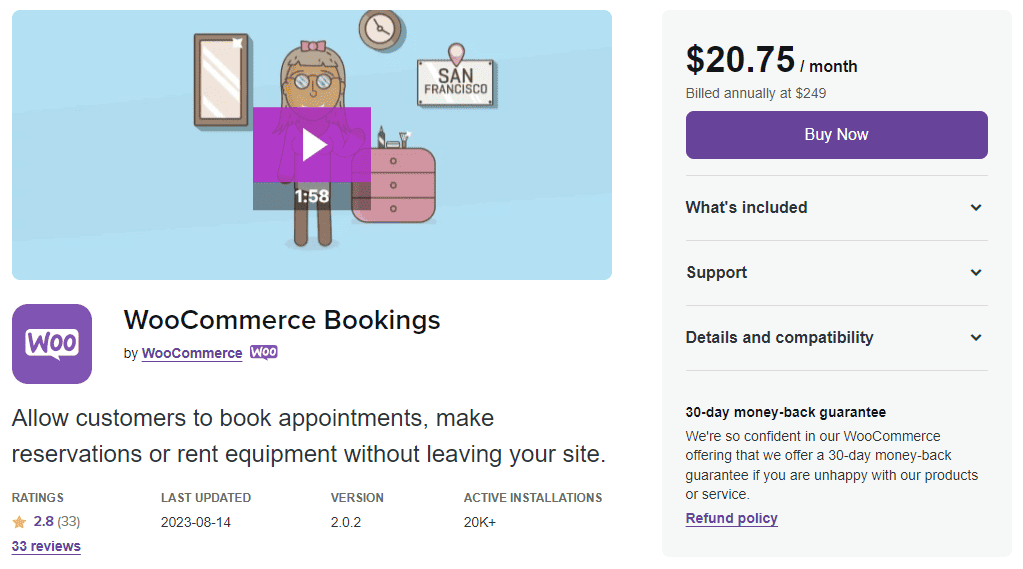 The WooCommerce Bookings plugin is a prominent contender in the booking domain. This official WooCommerce plugin offers a myriad of features for managing appointments and resources by:
Enabling businesses to set fixed time slots and define time slots in days, hours, or even minutes.
Customizing pricing for groups, individuals, specific days, or special occasions.
Displaying availability in the customer's time zone.
Sending reminder emails to reduce no-shows and confirm bookings.
Managing the calendar view, updating bookings, and syncing with Google Calendar.
WooCommerce Bookings is via a subscription-based pricing plan; however, you may need to purchase additional add-ons to meet your specific business requirements.
Also, its complexity might pose a challenge for beginners because of its slightly steep learning curve, requiring a period of acclimatization to master its functionalities.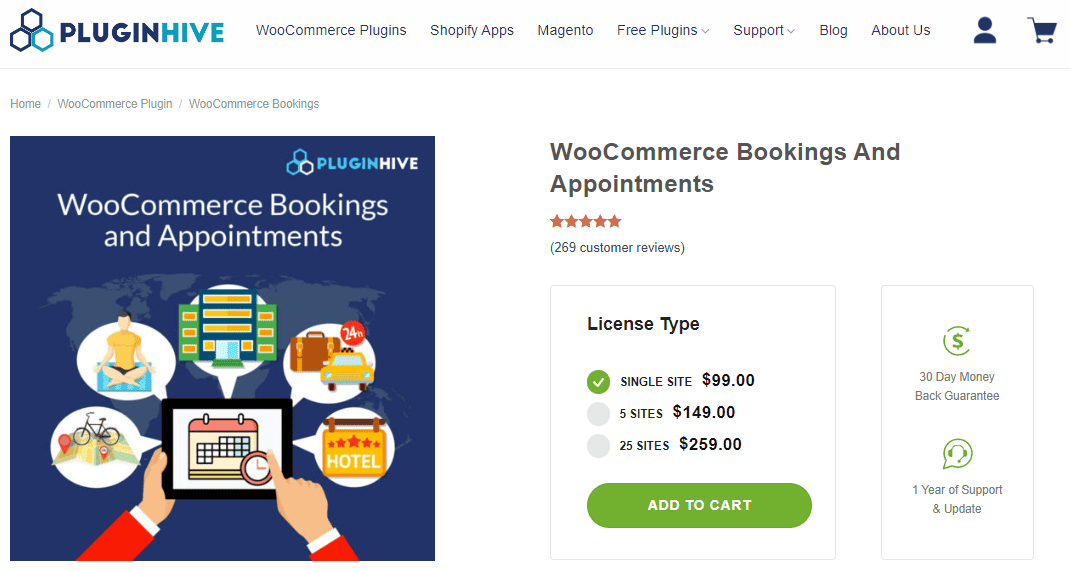 Bookings and Appointments can be a good match for businesses that need recurring bookings. It presents an array of tools to craft a booking system tailored to your business requisites, like:
Offering booking durations in minutes, hours, days, or months, and allowing multi-day and multi-appointment bookings.
Enabling various pricing rules such as special prices based on days selected, people, specific days, weekdays, months/seasons, and even different prices for staff.
Providing extensive control over booking availability by setting time limits, booking window periods, and restricting bookings to specific days or weekdays.
Attaching extra resources like parking, extra beds, etc., with bookings, enabling automatic or customer-driven resource assignment.
Facilitating effective communication through email notifications to users and admin for new bookings, confirmations, and cancellations.
This plugin offers a free version, which offers limited functionality. Alternatively, you can choose from three licensing types to get all the benefits of this plugin.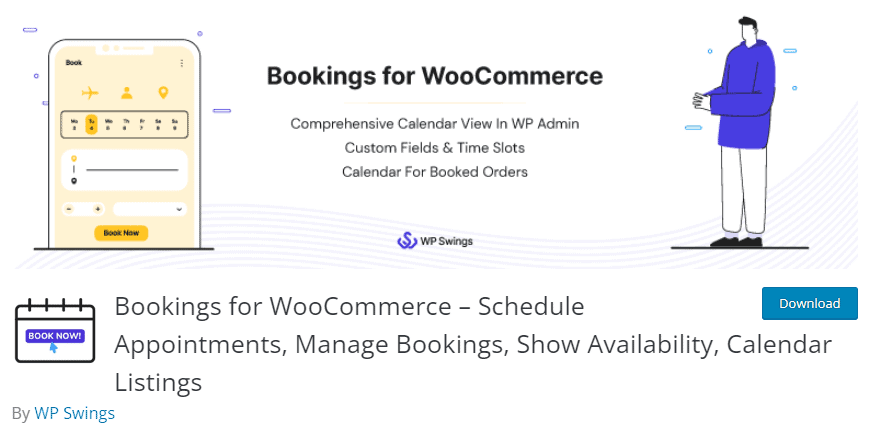 Bookings for WooCommerce provides a serviceable set of features – albeit more restricted in comparison to its peers:
Enables turning products into time-limited booking options.
Allows setting maximum daily bookings.
Gives the user the option between displaying unavailable or available booking dates.
While adept at handling straightforward booking needs, this plugin may come up short when faced with more intricate scheduling demands.
This plugin has a free version and three premium versions, starting at $79/year pricing plans, including 24/7 customer care service.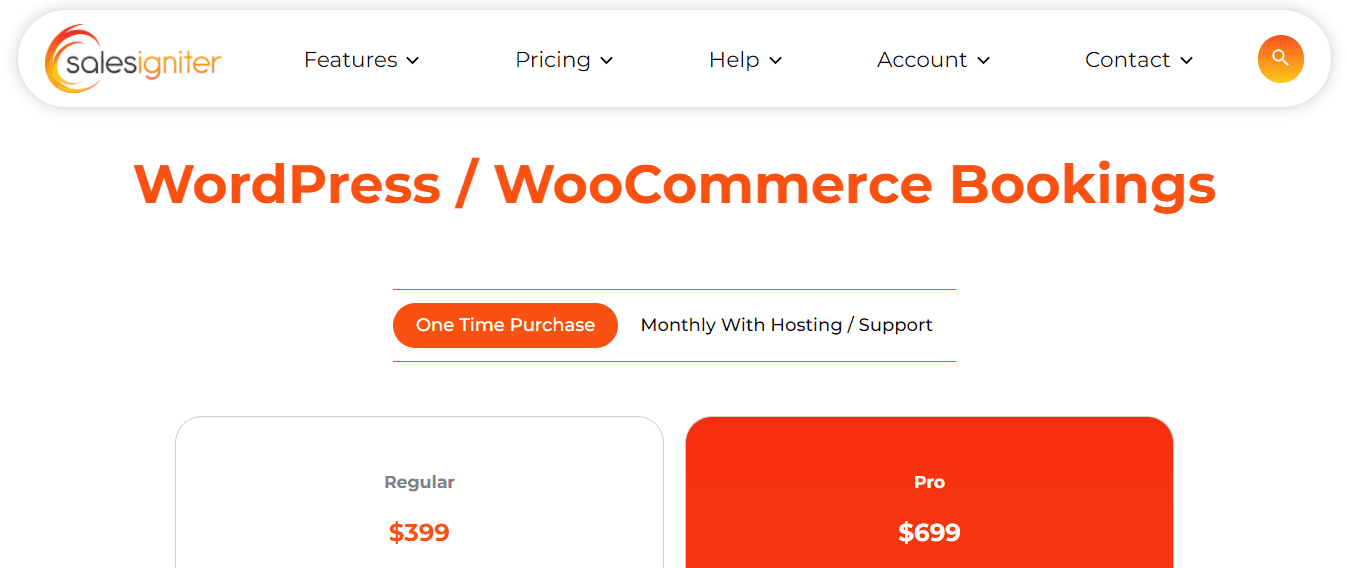 This plugin goes the extra mile by offering additional inventory management features, catering to a broader array of businesses. Its key features include:
Enabling customers to select their start and end date, or just start date with rental length.
Quantity-based or serial number-based tracking for rental products.
Manual inventory reservation for special events or offline orders.
Option to allow overbooking or not.
This plugin might be ideal for you if you're dealing with supply chain and inventory management, and it comes in two payment options.
How to set up a booking system with Bookings for WooCommerce
Our top choice, Bookings for WooCommerce, makes setting up bookings and rentals on your site a breeze – here's how:
Purchase the plugin from the Plugin Republic website and download it to your computer.
From your WordPress dashboard, navigate to Plugins > Add Plugin > Upload Plugin, then install and activate the plugin.

Go to your products list, find the unit that you want to add booking functionality to, and click edit.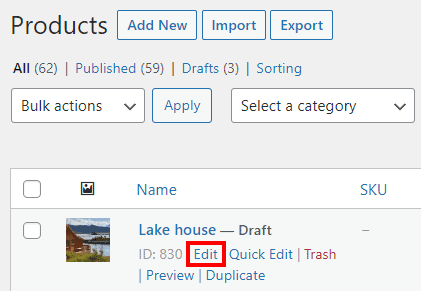 Scroll down to the Product data section and select Booking from the drop-down menu.
Fill in the details of your booking interface according to your business needs. For this tutorial, we are setting a per-night booking that has a minimum booking period of five nights and a maximum booking period of 28 nights. We are also setting the standard cost per night to £60, and we are not going to allow bookings after the 30th of September.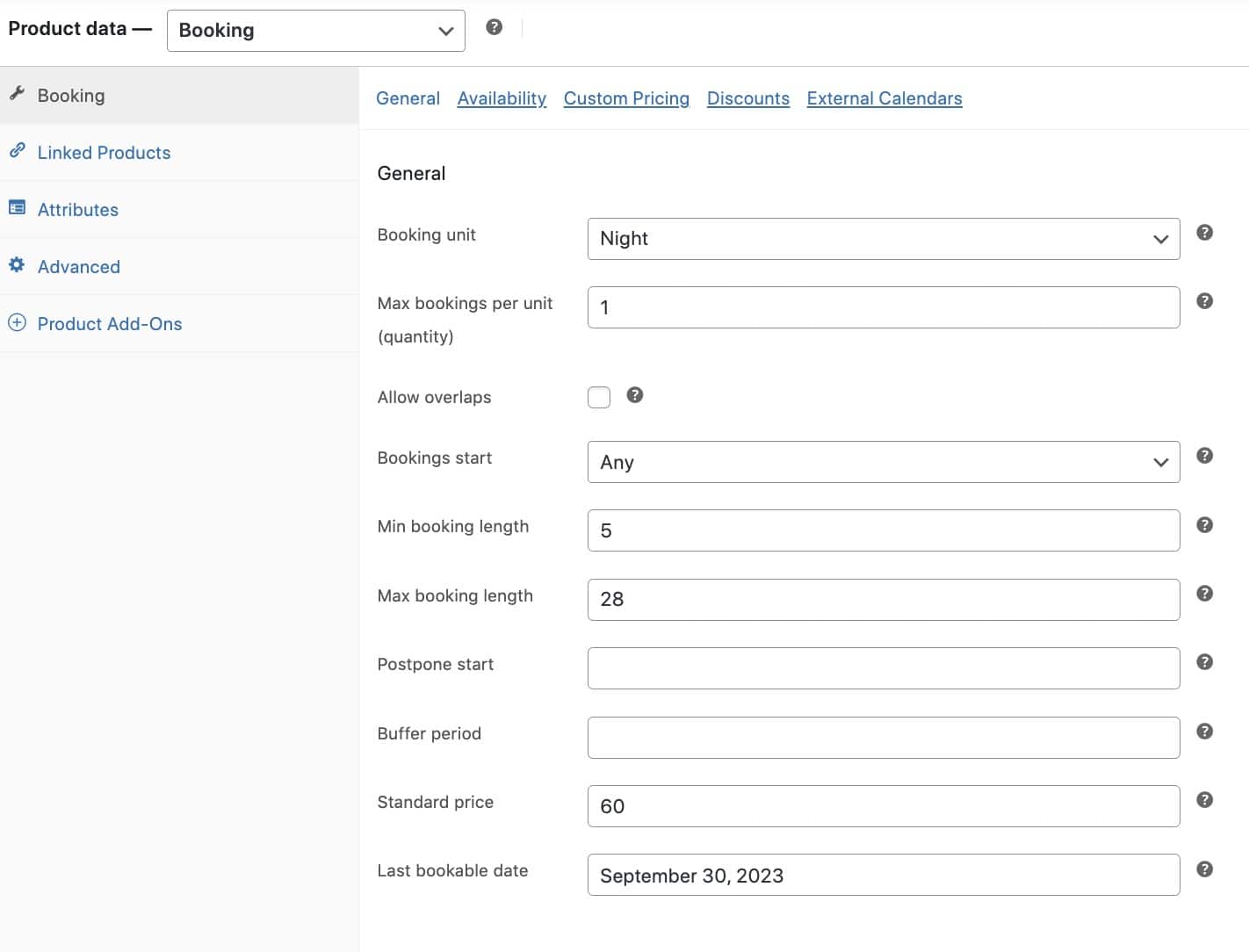 This will be the result in the frontend: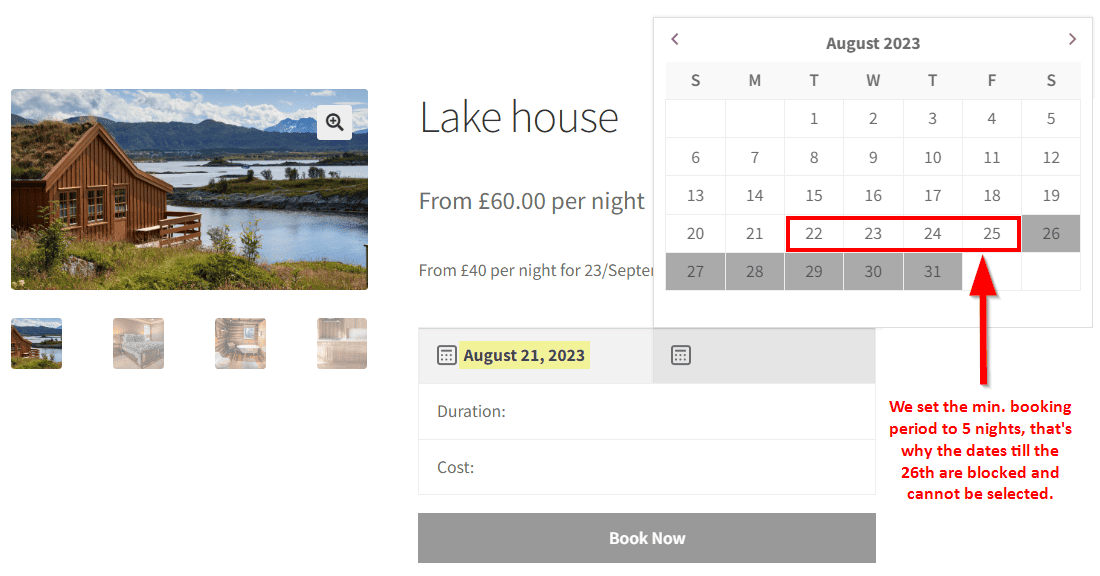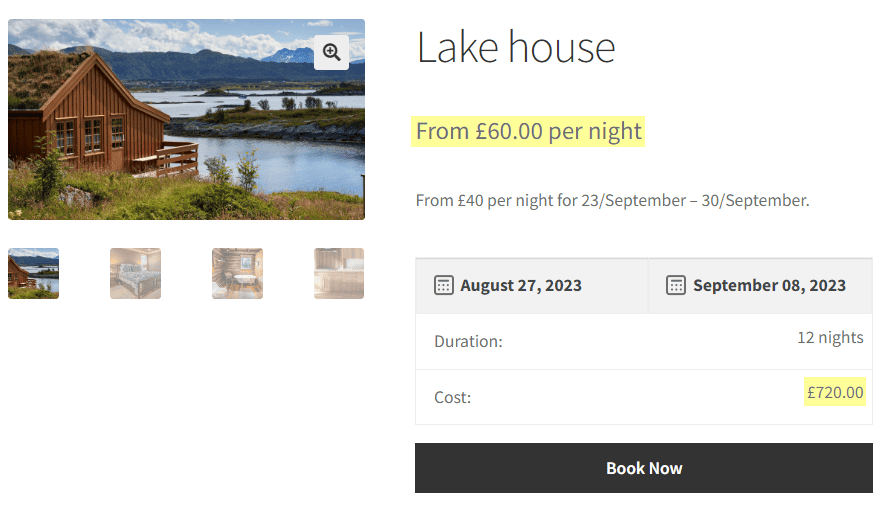 Set non-standard booking costs if your business requires such an option, by going to the Custom Pricing tab. For this example, we are going to mark down the price per night to £40 starting the 23rd of September till the end of the bookable period we defined in the previous step. You can also add a discount rule in the Discounts tab.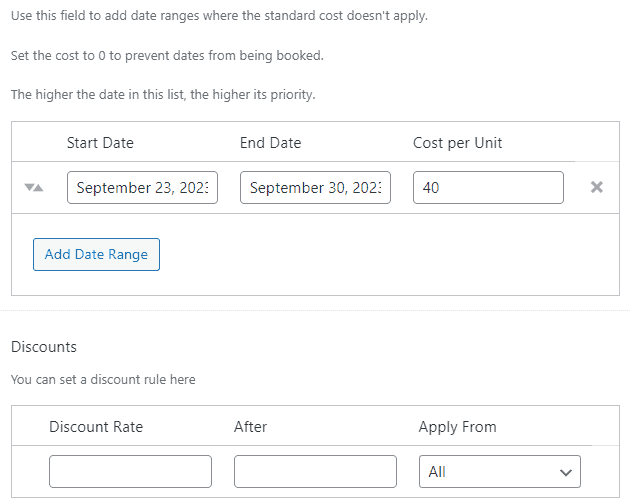 The result will look like this:
That's it – that's how easy it is to set up bookings and rentals on your WooCommerce store using the Bookings for WooCommerce plugin!
Get started with Bookings for WooCommerce
WooCommerce booking plugins are advantageous for businesses offering booking and renting services. With the right plugin, you can streamline your operations, offer a seamless booking process to your customers, and ultimately, boost your revenue.
Among the myriad of options available, Bookings for WooCommerce stands head and shoulders above the rest. It offers a plethora of features, including flexible booking rules, real-time availability updates, customizable booking forms, automated confirmations and notifications, and much more. Furthermore, it's easy to set up and manage, making it an excellent tool for managing bookings and rentals with utmost efficiency.
Why wait? It's time to take your business to the next level. Enhance your booking process, increase your efficiency, and provide a top-notch user experience by using Bookings for WooCommerce today!