Automatically update user roles after purchasing a product in WooCommerce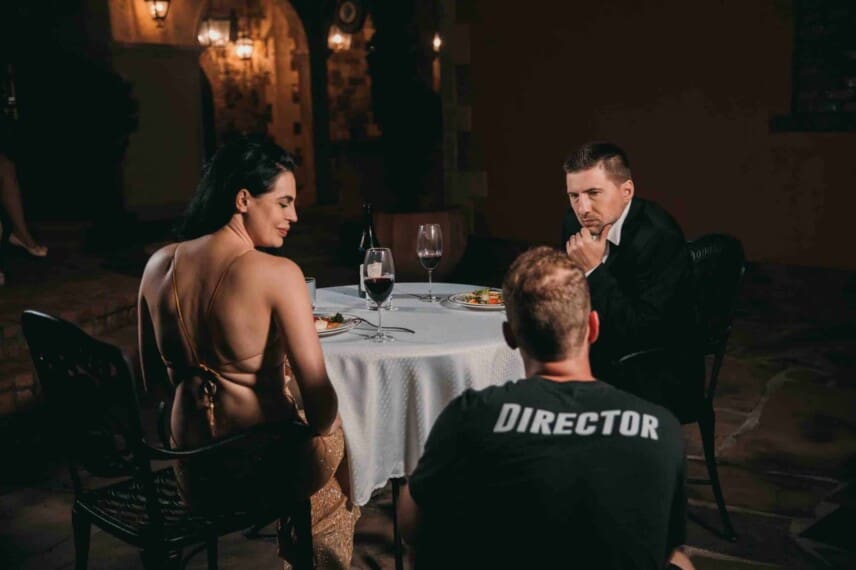 Do you want to assign your customers with different user roles when they purchase certain products? In this article, I'll show you how to automatically set the user's roles after making a purchase depending on which WooCommerce product(s) they've bought.
We'll also look at how to set an expiration date for the new role and how to send a reminder email before the role expires.
Why update user roles after checkout?
One of the main reasons that you might want to automatically assign user roles to customers after they check out is if you're running a membership site or store.
In this case, users would join your site by purchasing a membership plan, which is simply a WooCommerce product. For example. a user purchases your 'Gold' membership plan so would be allocated the 'Gold Member' user role after checkout.
Having the 'Gold Member' user role would then entitle them to certain benefits on your site, like being able to access restricted content or getting a discount on certain products.
Even better, you could create a variable 'Membership' product with variations for Gold, Silver, Bronze etc. You can assign a different role depending on which variation the user purchases.
To allow you to automatically update user roles after checkout, you'll need Members Only, which is a WooCommerce membership plugin:
For more information about WooCommerce user roles, please see this article.
Assigning user roles automatically after purchasing a product
To automatically assign one or multiple user roles to a customer after they purchase a product, just follow the steps below.
Simple products
This method works well if you want to have a different product for each membership level.
Edit the product
Click the 'Members Only' tab
Enter the user roles that will be assigned to the customer after they purchase the product

Now, whenever a customer purchases that product, they will be assigned the additional role(s) you've specified.
Variable products
This option might be neater if you have multiple membership levels that you want to be purchased from the same product.
Edit the variable prodcut
Click on 'Variations'
Enter the user role that will be assigned when the user purchases the product
Removing the user role after specified time period
If you're using user roles as part of your membership site, you might want to limit the period that a membership is active for. To do this, you can set an expiry date for user roles that are automatically assigned when a user purchases a product.
You can do this for simple and variable products. The screenshot below is from a simple product. To find the same setting for a variable product, just click on the Variations tab.

Just enter the period that the roles should be assigned to the user. After that period, the roles will be removed and the user can be invited to extend their membership.
Sending a reminder when the user role is due to expire
You might want to send the user a courtesy email to remind them that their membership is due to expire. You can do this by entering a period in the 'Send reminder' field. This will then automatically trigger a reminder email at the specified period before the role expires.
Automatically assign roles to new customers in WooCommerce
The method described above works perfectly for both existing customers and new customers.
If you want to ensure that customers are registered and logged in before they check out, you'll need to disable the 'Guest checkout' option in WooCommerce.
Go to WooCommerce > Accounts & Privacy and deselect the 'Allow customers to place orders without an account' checkbox.

How to automatically create an account for new WooCommerce customers
However, you can also automatically register an account for new customers in WooCommerce. This will ensure that user roles will get allocated to all customers, even if they haven't previously created an account.
To automatically create an account for new users in WooCommerce, go to WooCommerce > Accounts & Privacy and check the 'When creating an account, automatically generate a username from the customer's email address' option. You can also check the 'When creating an account, automatically generate an account password' option if you wish.

WooCommerce user roles
WooCommerce Members Only is a fully-fledged user roles plugin. Not only does it allow you to automatically assign roles after purchase, it is a user role manager.
With Members Only, you can create, edit and delete user roles. You can also assign or remove capabilities from roles.
How to create and edit user roles in WooCommerce Members Only
To create a new user role in WooCommerce:
Go to WooCommerce > Settings > Members Only > User Roles
In the 'User roles' field, select a user role to duplicate
Enter the name of the new role in the 'New role name' field
Click the 'Duplicate role' button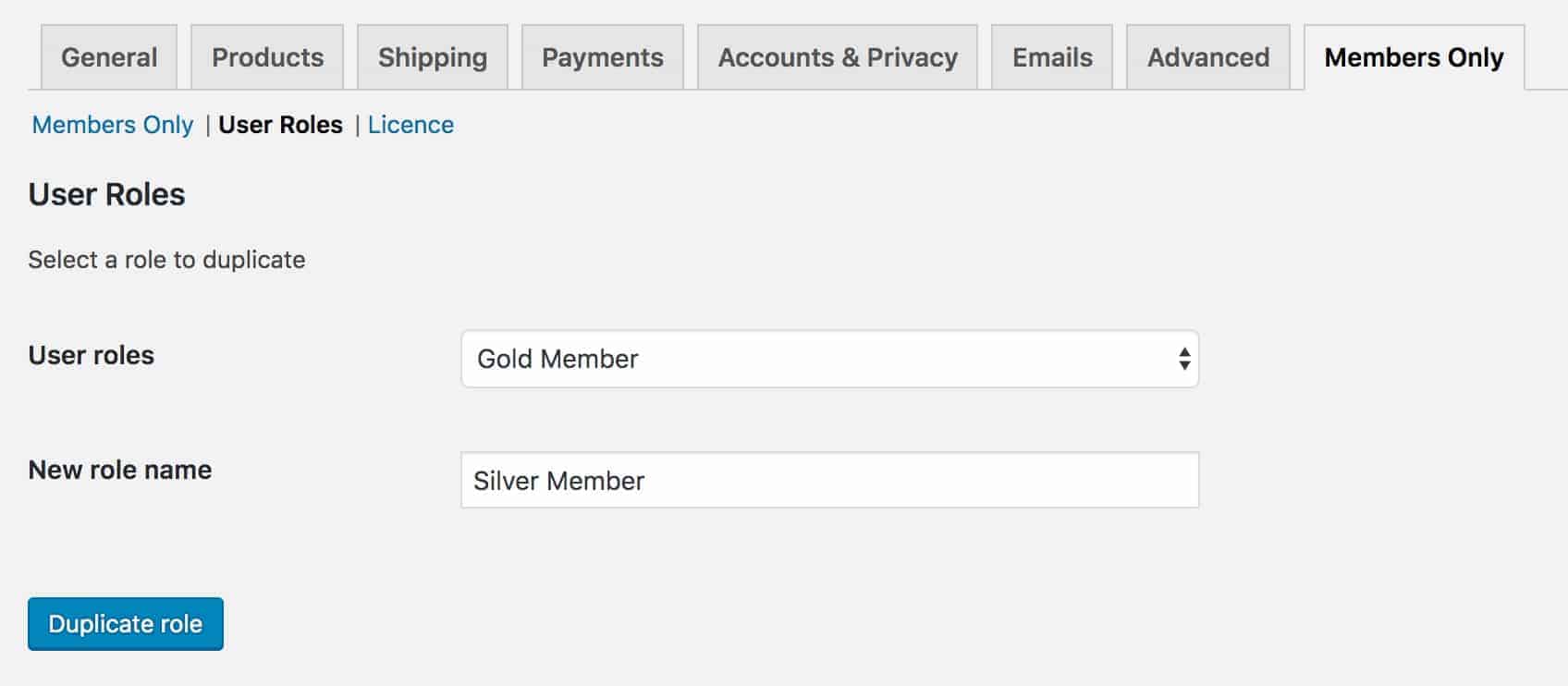 To edit the new role:
Select the user role to edit from the 'User roles' field in the 'Edit Role' section
A list of capabilities will be displayed. Select or deselect capabilities for the role as required
Click 'Update Role'

You can then check current user roles using a number of methods:
Using the wp_get_current_user() function to get the WP_User object and accessing the roles property.
Utilizing the current_user_can() function to check if the current user has a specific capability.
Using the user_can() function to check if a specific user has a certain capability.
Through the get_userdata() function and then accessing the roles property.
Employing third-party plugins that provide role management features.
Tell the user their role has changed
A great way to ensure your customer knows that their role has been updated is to use the WooCommerce Thank You Pages plugin to add some custom content to your Thank You page.
There's a tutorial on creating a WooCommerce custom Thank You page here.
How to set product price by user role in WooCommerce
Once you've assigned a user role after purchase, you might want to provide some benefits to customers with that user role.
A typical benefit would be to get a discounted price. You can see how to set prices by user role in WooCommerce here.
You can also find out how to hide products by user roles in WooCommerce.
You should also read this article for more information on WooCommerce user approvals.
Recap
That's a pretty short and sweet look at how to automatically set user roles in WooCommerce after purchasing a product. You just need the WooCommerce Members Only plugin.