The latest version, 2.3.0, of WooCommerce Product Add Ons Ultimate features a new field type: checkbox groups. With checkbox groups, you can create a group of checkboxes within a single addon field. You can also limit the number of checkboxes, either setting a minimum number of checkboxes that must be selected, setting a maximum number, or setting a minimum and maximum number.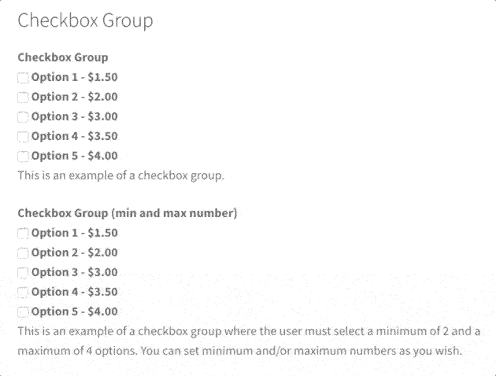 Checkbox groups
Create groups of checkboxes and specify the minimum and/or maximum number of checkboxes that the user should select
Please note that the checkbox group field is available on the Pro version only.
Version 2.3.0 also adds the ability to set the child products field from global extras, as well as a number of fixes and improvements.
Buy WooCommerce Product Add Ons Ultimate now.