To create your first customised Thank You page, go to WooCommerce > Thank You Pages then click 'Add Thank You Page'.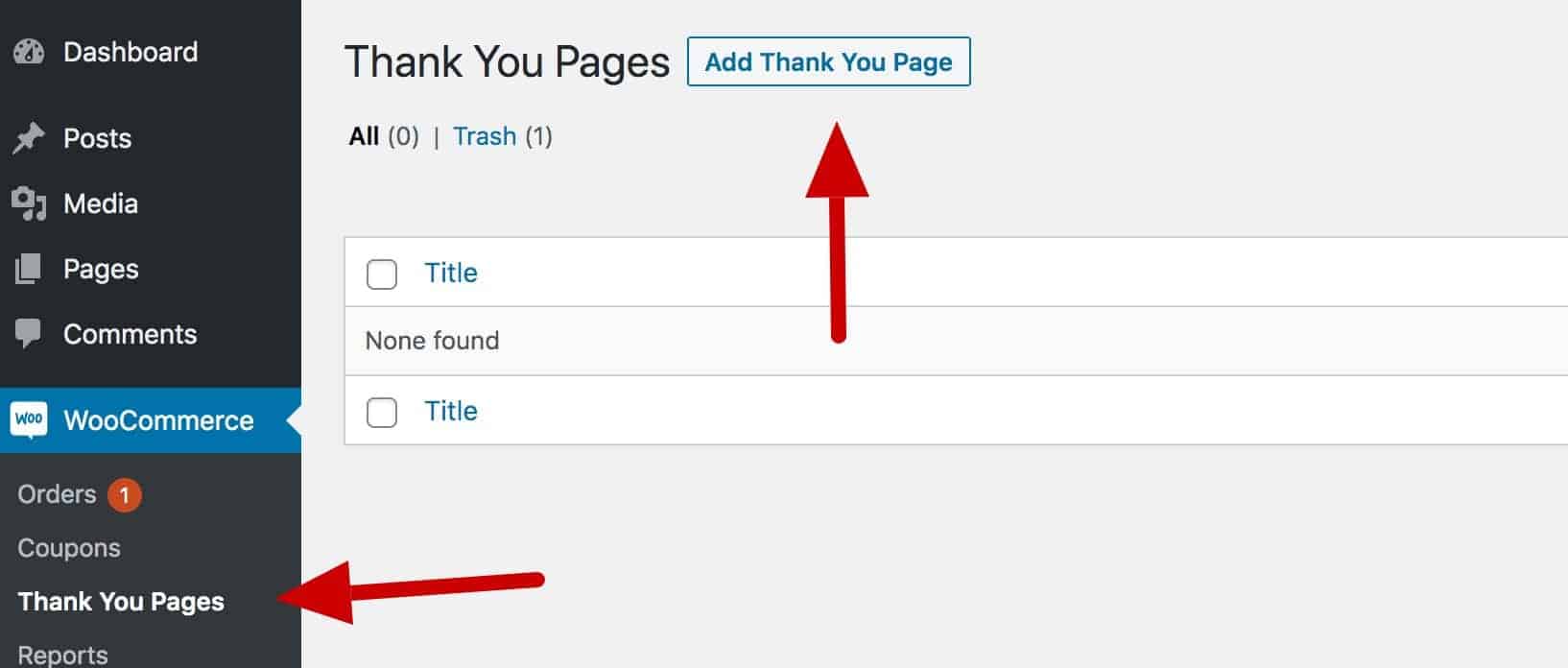 You'll see a standard new post edit screen – either using the Gutenberg block style layout or the classic layout.
Enter a title for your page, then enter some content. You can add custom content, specific Thank You page components, or a mixture of both. See this article for an explanation of all components.
When you're happy with the content, click 'Publish' and your Thank You page is ready to use.