How to effectively use an Add to Favorites plugin with WooCommerce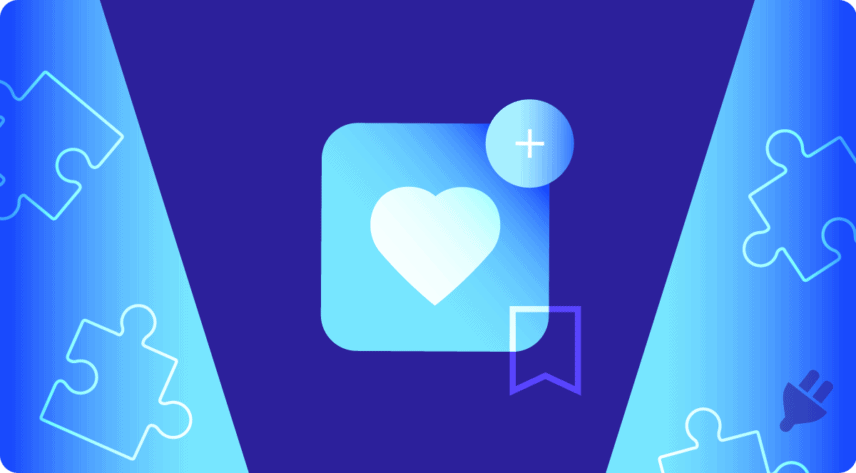 Are you searching for effective strategies to boost customer engagement on your WooCommerce store? You are not alone. For numerous eCommerce site owners, the key to unlocking this success is hidden in something as simple yet powerful as an 'Add to Favorites' feature.
This capability sets your eCommerce success in motion, offering an improved shopping experience that nurtures increased customer engagement. More than just being handy for shoppers, it provides a substantial boost to customer satisfaction, motivates return visits, and eventually increases revenue.
However, despite being highly versatile, WooCommerce surprisingly lacks an in-built 'Add to Favorites' feature. This is where plugins prove to be essential – particularly WooCommerce Wishlists Ultimate.
In this comprehensive guide, we'll help you amplify your WooCommerce store's user experience and bolster sales using the WooCommerce Wishlists Ultimate plugin.
As we delve deeper, paving the path towards enhancing your eCommerce store's functionality and user interface, we will transform your WooCommerce store into a personalized shopping sanctuary for both devoted customers and newcomers alike!
Choosing the right WooCommerce favorites plugin: Key features to consider
Choosing the right WooCommerce 'Favorites' plugin is vital. The ideal plugin is more than just an extra feature for your website; it's a strategic asset that can enhance user experience and boost sales.
Several essential attributes need to be assessed when choosing a plugin, including:
Ease of use: An indispensable element of any WooCommerce plugin is user-friendliness. Opt for a plugin that provides a seamless and intuitive experience. Neither you nor your customers should struggle to add a product to the favorites list.
Customizability: Your WooCommerce store reflects your brand, and your 'Favorites' plugin should too. A customizable plugin allows you to adjust its appearance to match your brand theme and aesthetics. The ability to adjust text, colors, and layout will help ensure a consistent look across all pages of your store.
Compatibility: A top-tier 'Favorites' plugin should work cohesively with WooCommerce and your other plugins. Go for a plugin that is tested and known for being compatible with various WooCommerce versions and doesn't conflict with other WordPress plugins installed on your site.
Support and updates: A reputable plugin provider doesn't merely sell you a product; they offer ongoing support and regular updates. This is important in overcoming any hurdles that may come up while using the plugin and ensuring the smooth functioning of your online store.
User reviews: User reviews provide valuable insight into a plugin's performance and reliability. Positive reviews from real-life users can give you a better understanding of whether the plugin effectively solves users' needs and is consistent in its performance.
Comparing the top WooCommerce 'Add to Favorites' plugins
To help you with your selection, we've carefully curated the following list of the best WooCommerce 'Add to Favorites' plugins that don't require technical know-how, custom CSS implementation, or advanced coding.
WooCommerce Wishlists Ultimate is specifically designed to bolster your WooCommerce with the addition of an 'Add to Favorites' feature to help boost sales and increase customer engagement and loyalty.
Key features
Save for later: WooCommerce Wishlists Ultimate champions the 'Save for Later' concept, enhancing the shopping experience, retaining the customers' interests, and nurturing potential future sales.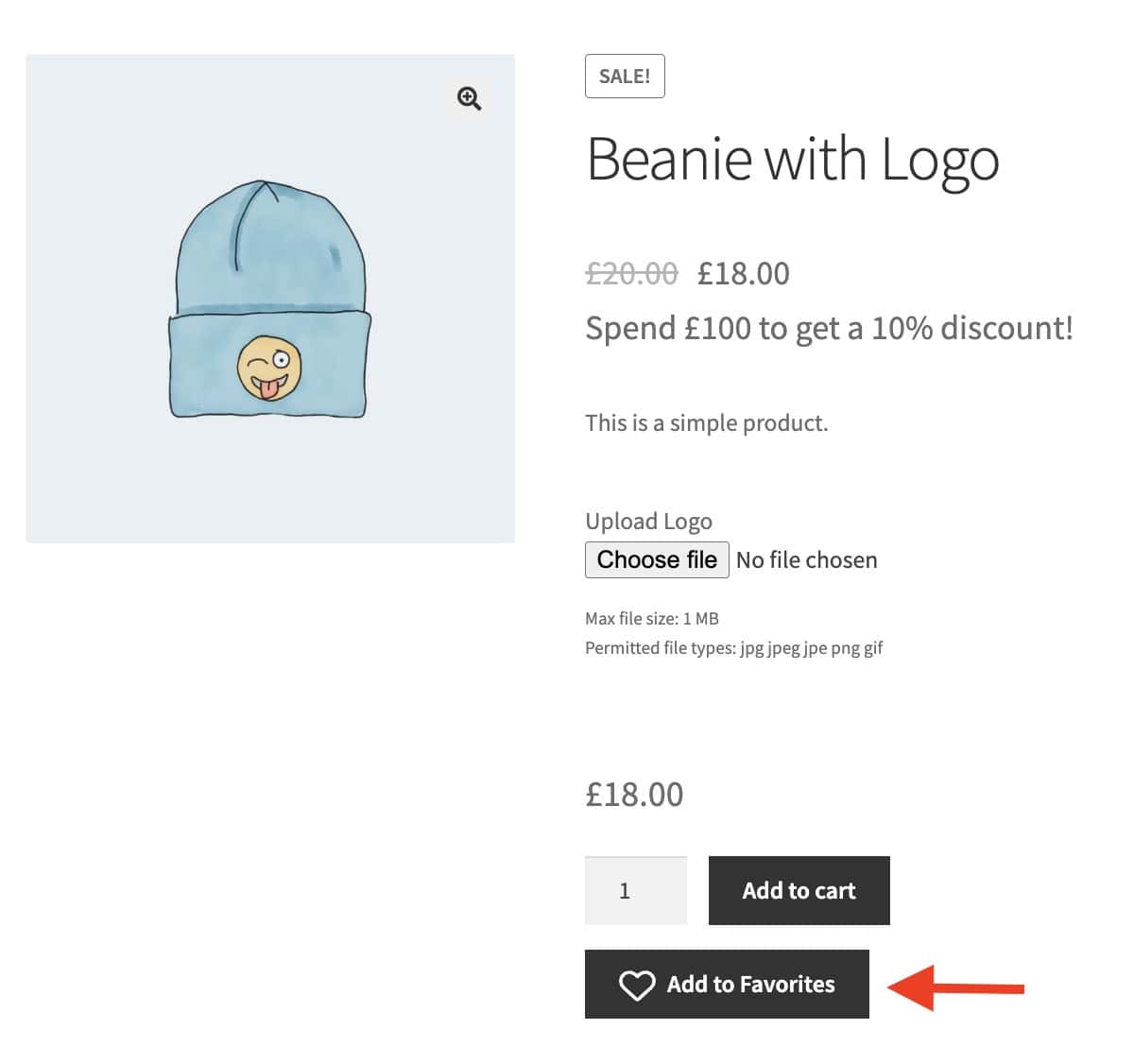 Unlimited multiple favorites lists: Unlike other plugins restricting users to a single favorites list, this tool accommodates the creation of unlimited favorites lists. This feature enables customers to create multiple 'Favorites' lists for different purposes, such as birthdays, gift ideas, wedding lists, and more. Customers can even update quantities or remove products from their 'Favorites' lists easily.

Flexible, feature-rich, and user-friendly: WooCommerce Wishlists Ultimate introduces a clean and intuitive interface that can be navigated effortlessly by both customers and administrators. Its user-focused design removes complexities and builds space for uncomplicated list management. Store owners can also choose how to display the 'Add to Favorites' button – either as a button, link, or a simple icon.
Accommodative product inclusion: This plugin facilitates the saving of all product variations to the favorites list. This exhaustive compatibility enables users to utilize the plugin to its full potential without any restraints.
Privacy levels: Catering to customers' needs for privacy, this plugin allows users to manage privacy levels for their 'favorites' lists, be it private, public, or selectively shared with specific people.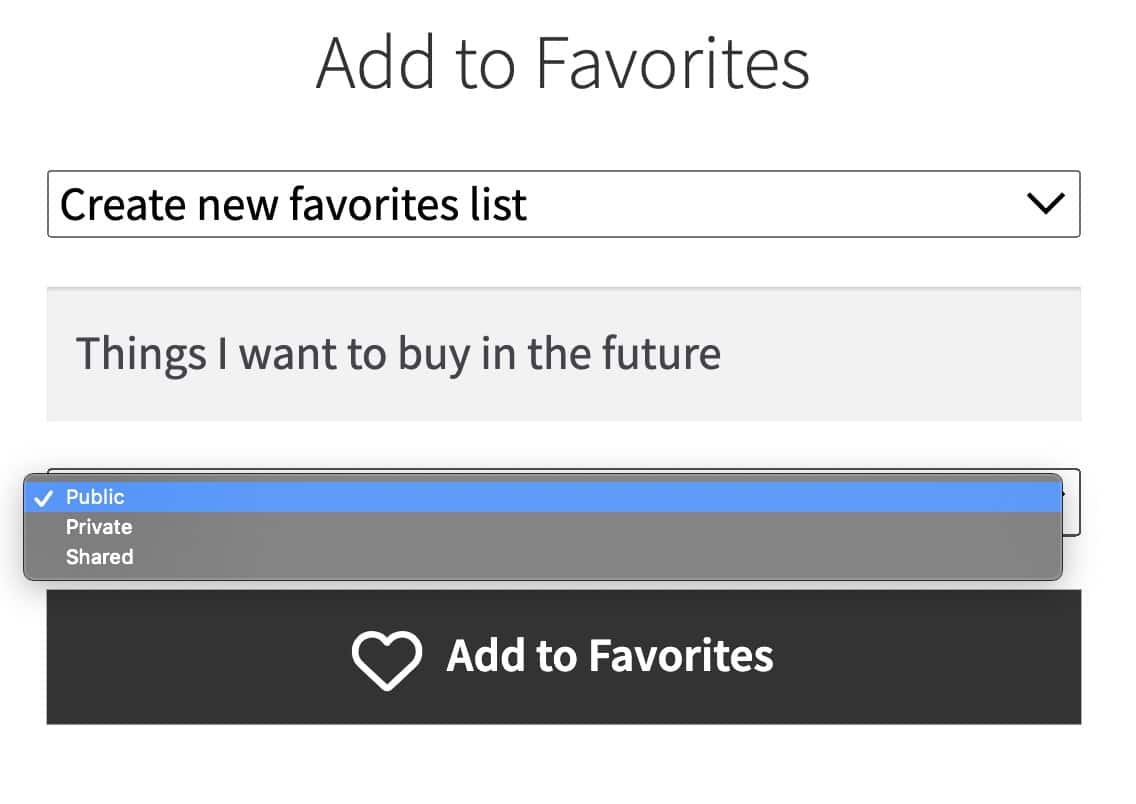 Easy admin management: Store owners can view all 'Favorites' lists directly from the WordPress admin dashboard and customize their store's 'Favorites' list settings to their preferences.
Exceptional customer reviews: This plugin's 5/5 star ratings indicate high satisfaction, with users praising it for its ease of use, logical setup, and outstanding customer service.
The best part is that WooCommerce Wishlists Ultimate offers a demo site where you can test out its features before making your decision. Additionally, it comes with a 14-day money-back guarantee, making the selection of this plugin risk-free.
WooCommerce Wishlists allows both guest users (non-registered shoppers) and customers (registered shoppers) to create and manage 'Favorites' lists on your online store.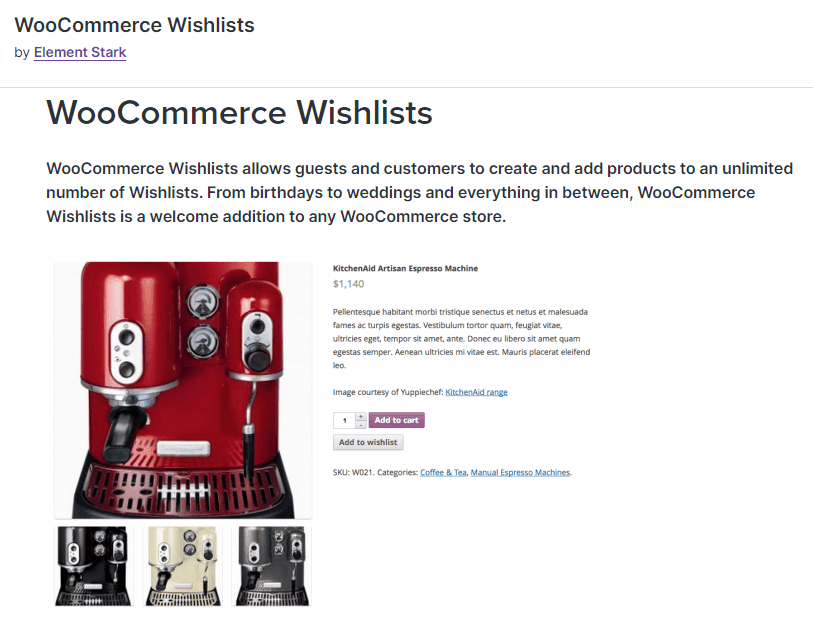 Key features
Unlimited wishlists: Customers can create and manage an unlimited number of 'Favorites' lists.
Privacy control: Similar to WooCommerce Wishlists Ultimate, shoppers have full control over the privacy settings of their 'Favorites' lists. They can choose to make their lists public (visible to anyone), shared (accessible via a unique URL), or private (only visible to the creator).
Social media sharing: Customers can easily share their 'Favorites' lists on popular social media platforms like Facebook, Twitter, Pinterest, and via email. This feature can help attract new customers and visitors to the store.
Integration with WordPress menus: Store owners can easily add links to the 'Favorites' section in their website's navigation menus, improving user navigation.
My Wish List for WooCommerce allows customers to create and manage 'Favorites' lists of products they are interested in purchasing from WooCommerce-powered online stores.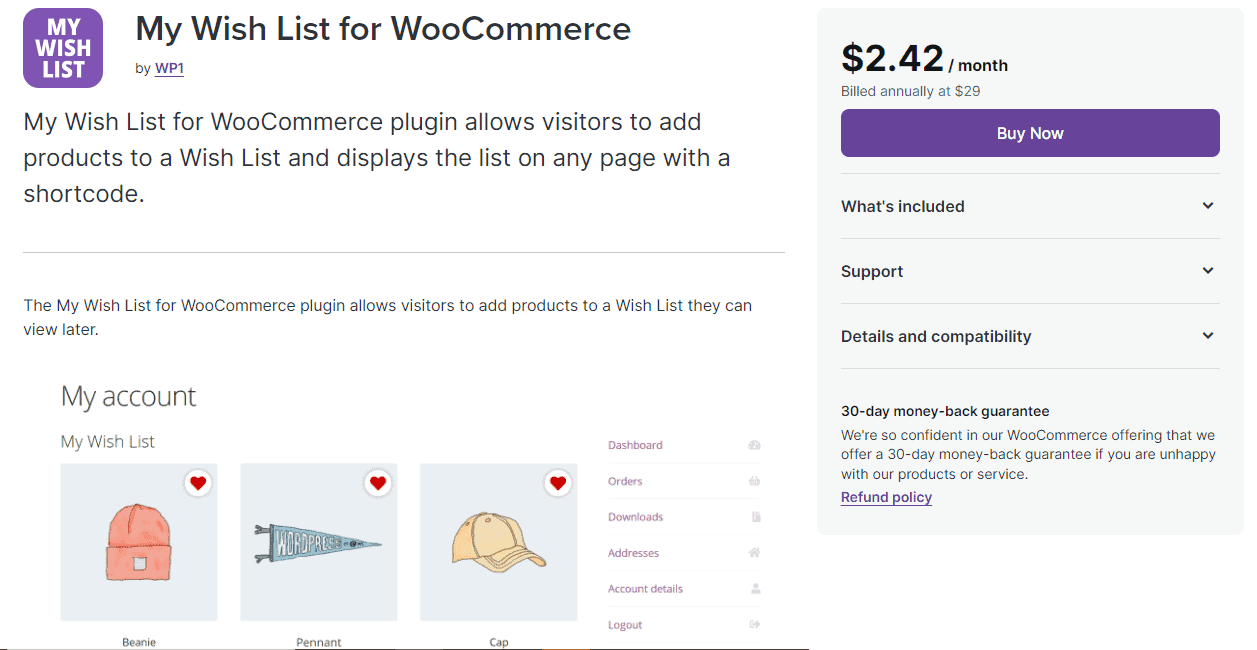 Key features
Shortcode integration: This plugin provides a shortcode (i.e., [my_wish_list columns=4]), which you can use to display your customers' 'Favorites' items on any page of your website. You can even customize the shortcode to specify the number of items displayed per row in the 'Favorites' list.
Admin features: For store administrators, the plugin provides a dashboard widget that displays a list of the most popular products to customers' 'Favorites' lists. This can help administrators understand which products are in high demand among customers.
Demo and support: The plugin offers demo options to showcase its functionality, and it comes with support for users who encounter issues or have questions.
MC WooCommerce Wishlist is a solid tool equipped with a number of useful features. It offers both a free version and a premium version.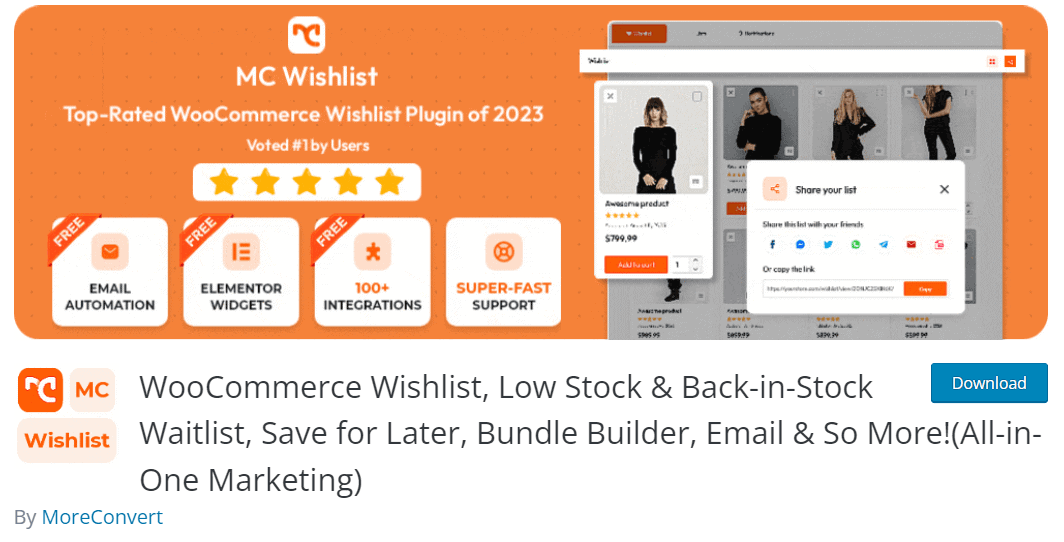 Key features
Elementor integration: This plugin is compatible with Elementor for elevated customization.
Wishlist counter: MC WooCommerce Wishlist displays a counter (sidebar) similar to the WooCommerce mini cart for your customers to make their favorites highly accessible even from the shop page.
Support for variable products: Your shoppers can save variable products to their 'favorites' list with the desired variation.
'Favorites' list sharing: Customers can share their 'Favorites' lists on social media via a link or export them as PDFs.
Email campaigns and automation: This plugin enables targeted promotional emails and automation for marketing purposes based on products in your customer's 'Favorites' lists.
Though each plugin mentioned above brings its own unique strengths, WooCommerce Wishlist Ultimate is our top choice.
Tailored specifically to address eCommerce professionals' pain points, this all-in-one solution is nothing short of a game-changer when it comes to incorporating 'add to favorites' functionality to your store with the utmost customizability.
Installation and configuration: Adding the WooCommerce Wishlists Ultimate plugin to your online store
Now that you know how an 'Add to Favorites' feature can enrich your WooCommerce store, and have elected WooCommerce Wishlist Ultimate as your preferred plugin, let's guide you through the installation and configuration process.
Once you purchase the WooCommerce Wishlist Ultimate plugin from Plugin Republic's website, you'll receive an email with a download link. Click on the link to download the plugin's zip folder to your computer. You don't need to extract this zip folder before uploading it to WordPress.
From your WordPress admin dashboard, navigate to Plugins > Add New > Upload Plugin.

Click Choose File, then browse and select the WooCommerce Wishlists Ultimate plugin zip folder from your computer and install it.
To activate your plugin's license, go to WooCommerce > Settings > Wishlists > License and enter your license key.

To configure and customize your store's wishlist functionality to your preference, navigate to WooCommerce > Settings > Wishlists > General. From here, you can select the checkbox to enable your customers to create one or many 'Favorites' lists, set a default name for them, choose how you want the 'Add to Favorites' button to appear, and more.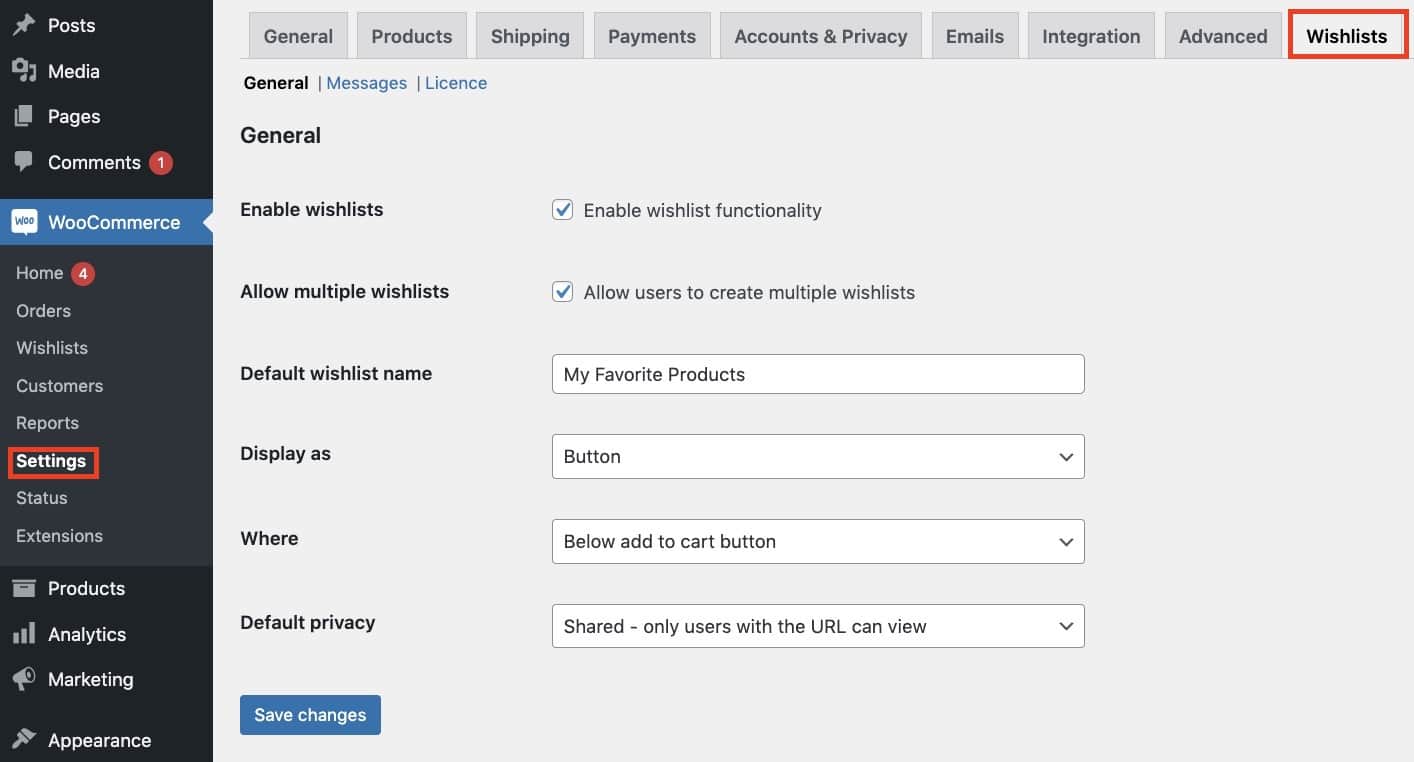 From WooCommerce > Settings > Wishlists> Messages, you can customize labels and messages to guide your customers toward the correct actions they need to take to successfully create 'Favorites' lists while shopping on your online store. It's possible to configure text as needed – for example, you can replace the button text to 'Add to Favorites' or any other messaging that's relevant to your brand or store.
You can actively track all 'Favorites' lists created by your shoppers by accessing WooCommerce > Wishlists while customers can access their 'Favorites' lists from their account page on your online store.

And that's it! That's how easy it is to incorporate the 'Add to Favorites' functionality using WooCommerce Wishlists Ultimate into your online store.
Choosing the right plugin: Why WooCommerce Wishlist Ultimate is your next step
Integrating a favorites list in your WooCommerce store emerges as a strategic move toward customer satisfaction and revenue growth. And despite WooCommerce not offering such functionality by default, plugins come to the rescue – specifically, WooCommerce Wishlists Ultimate.
WooCommerce Wishlists Ultimate's user-friendly interface, easy configuration, and multiple customization options ensure top-notch 'Add to Favorites' capabilities, leading to profitable benefits for your online business.
Experience the advantages of WooCommerce Wishlists Ultimate today to boost your customers' shopping experience and your store's revenue!