Information fields are used to provide further details about a product or field. Unlike most other field types in Add-Ons Ultimate, information fields don't accept any user input. They display information only.
To add an information field:
Click 'Add Field
Select 'Information' as the 'Field Type'
Click 'Add Row' to add a new row of information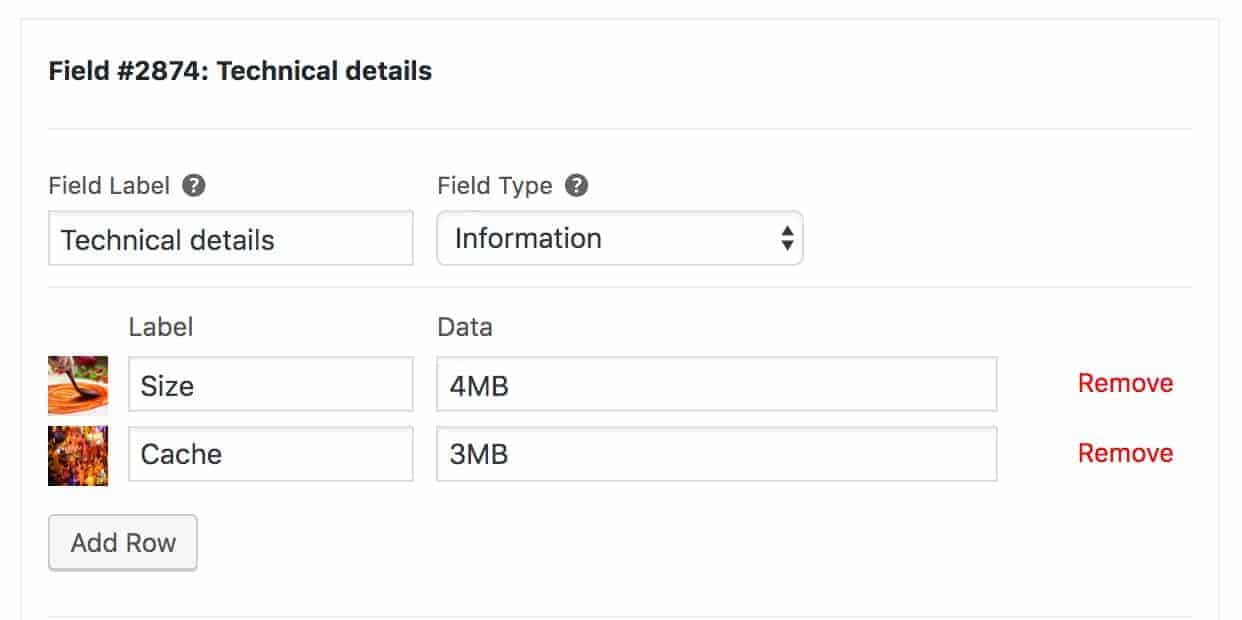 Information fields are displayed as tables on the front end.
Note that you can include an optional image if you wish.