Once you've installed the plugin, you can configure your deposits as follows:
Go to WooCommerce > Settings > Deposits to update your settings.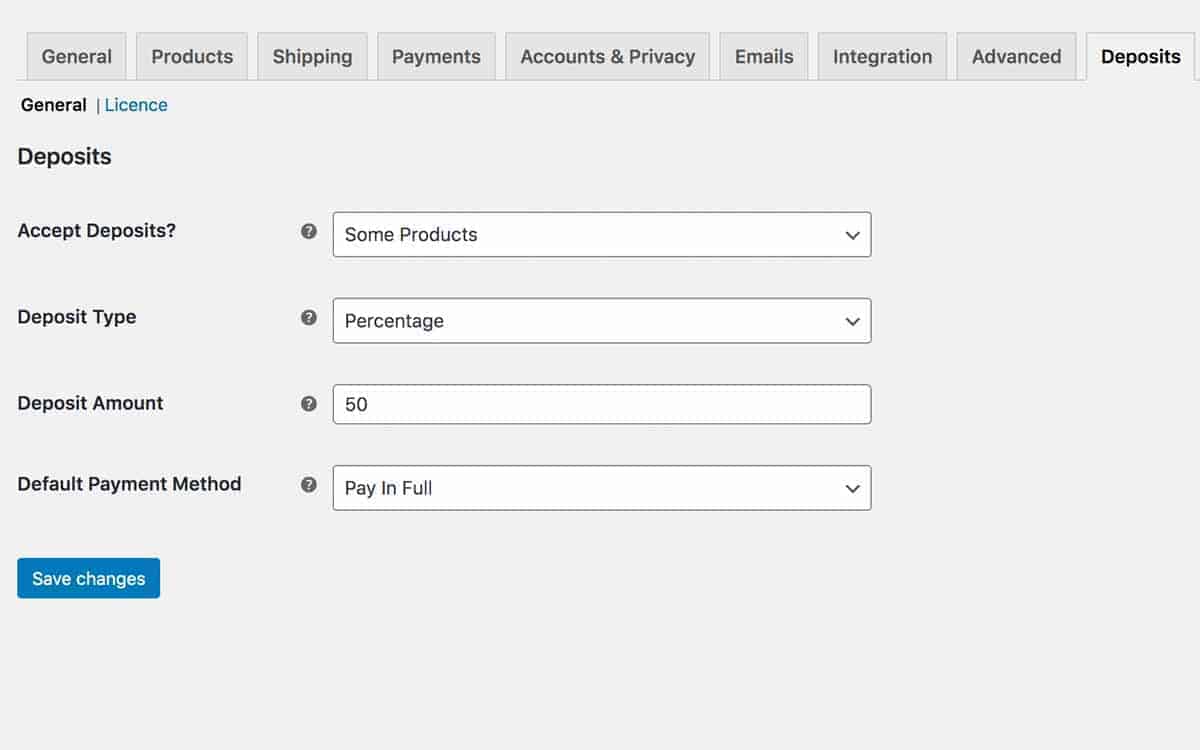 Accept Deposits?
Use this option to decide how many products will have the option of a deposit. Choose from:
No – no products will have deposits enabled
All Products – all products will have deposits enabled
Some Products – specific products will have deposits enabled
If you choose 'Some Products', you'll need to specific each product individually if you want it to have a deposit. To do this:
Edit the product
Click the 'Deposit' tab in the 'Product data' section
Check the 'Enable deposits' option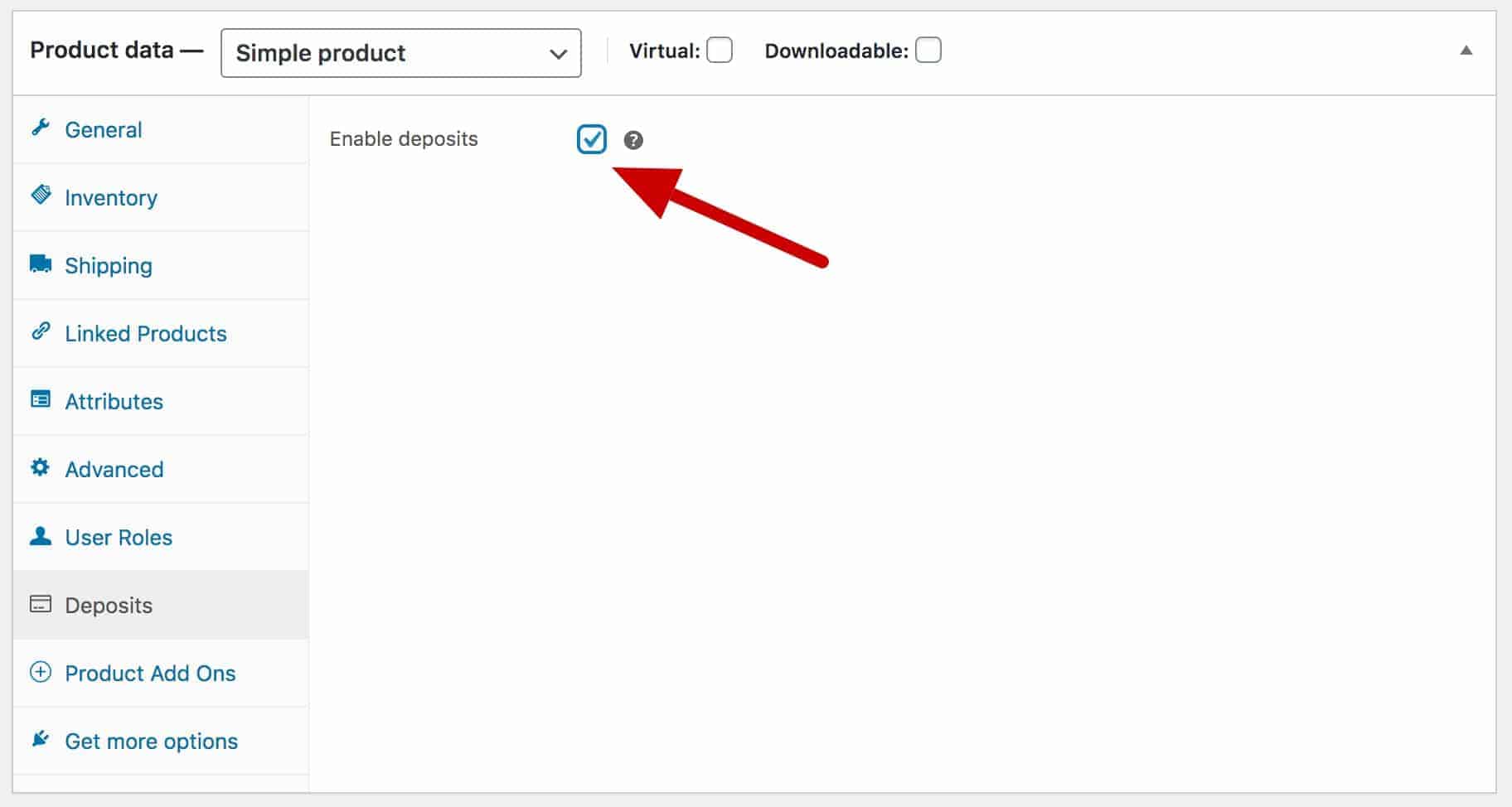 Deposit Type
Choose what type of deposit – either a percentage of the product price or a fixed amount.
Deposit Amount
Enter a value here. If you have chosen 'Percentage' in 'Deposit Type', then this value will be the percentage value. Otherwise, it will be the fixed amount.
Default Payment Method
Choose whether the default payment method should be 'Deposit' or 'Pay In Full'. The user will be able to change the method when they add the product to the cart.